Experience You Can Depend On.
McCoy Construction Inc. is a professional building contractor providing residential building and remodeling services. We have experience with a variety of home improvement and remodeling projects. Our team of talented and experienced builders and craftsmen are dedicated to building solid, quality homes in Sioux Falls and the surrounding areas. Contact us today to get started.
When you're looking for quality contracting services for projects aroundSioux Falls and the surrounding areas, you're looking for McCoy Construction Inc. We are proud to offer our services for home remodeling and new construction projects. We work with skilled and seasoned tradesmen so your project is completed right and with quality craftsmanship. Contact McCoy Construction Inc. for more information.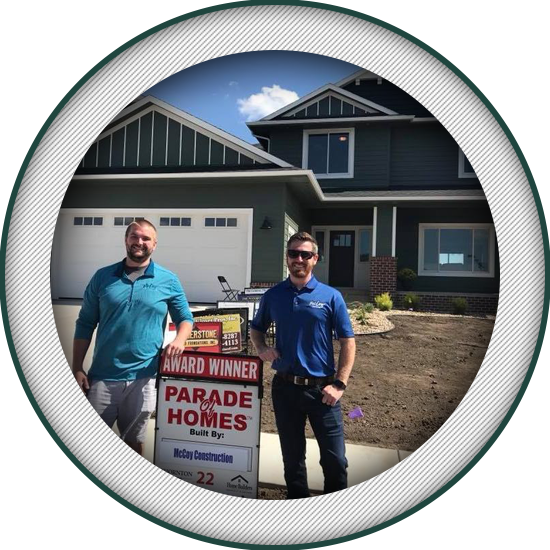 Tuesday
8:00 AM - 6:00 PM
Wednesday
8:00 AM - 6:00 PM
Thursday
8:00 AM - 6:00 PM
Serving Sioux Falls and the surrounding areas